Ivy of the Year 2013
Hedera helix 'Minigreen'

40th Anniversary of American Ivy Society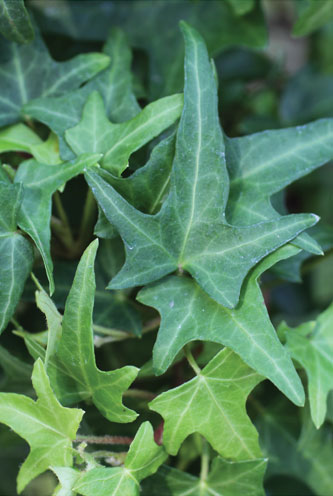 Photo: Rachel Cobb

The American Ivy Society has selected Hedera helix 'Minigreen' as Ivy of the Year for 2013. In the Pierot Classification System 'Minigreen' is not only a "Miniature" in size, it is a "Bird's Foot" in shape. The lobes resemble a bird's track in the snow.

The Society will celebrate its 40th anniversary in 2013. Among its members are Botanical Gardens, Universities and nurserymen, as well as many who garden only on weekends. The Society is the International Cultivar Registration Authority for Hedera and all new ivies must be evaluated by the Society's registrar before they can be named.

The American Ivy Society uses the Pierot Classification System to identify ivy. Developed by founder Suzanne Pierot, the classification system uses the shape of the leaf as a consistent and convenient way to identify ivy. (Bird's Foot, Fans, Curlies, Heart-shapes, Ivy-ivies, Miniatures, Variegateds, Oddities, Adults.) With this system, even without looking at a photo of 'Minigreen" it is relatively easy to know what the leaf looks like.

'Minigreen' came from Dutch nurseryman Harry van de Laar in the Netherlands. It has five small bird's foot leaves that are slightly folded upward at the base with a terminal lobe that is slightly curled downward.

For successful outdoor planting of ivies, the Society reminds gardener to plant deep, removing several of the lower leaves and planting to the new lowest leaves. Ivy will root along the new stem, helping it to become established.
Click Here for Ivy of the Year List of Past Years.